Who we are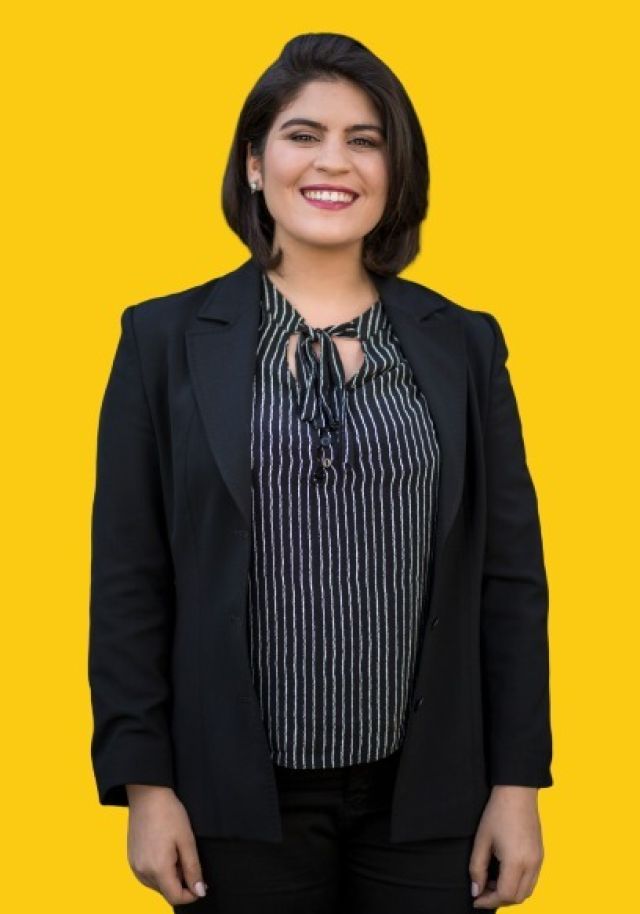 Nesrine Aouinti
Knowledge Management Lead
---
Nesrine Aouinti is a Knowledge Management Lead with seven years of professional experience.
In her current role at AfricaNenda, she collaborates closely with the Director of Communications and the Community Engagement and Social Media Lead to develop and implement effective knowledge management strategies. Nesrine also ensures AfricaNenda's monitoring and evaluation system accurately measures the impact of the organization's programs and projects.

Before joining AfricaNenda's team, Nesrine worked in knowledge and project management across a variety of settings, including the Red Cross Red Crescent Movement, Tunisian NGOs, and the private sector. These experiences have equipped her with the ability to collaborate across cultures, disciplines, and geographies.

In her recent work experiences, she worked for the French Red Cross Foundation and the Global Disaster Preparedness Center of the American Red Cross. There, Nesrine excelled in developing knowledge management strategies, conducting research, and evaluating programs. She is skilled at managing knowledge assets and effectively engaging with partners and stakeholders.

Nesrine's multilingual abilities in English, French, and Arabic facilitate seamless communication with various stakeholders. Her educational background includes a bachelor's degree in French Language, Literature, and Civilization from the Faculty of Humanities of Tunis. Moreover, Nesrine has acquired professional certifications in IT Service Management (ITIL®v4 Foundation) and Disruptive Strategy from Harvard Business School Online.

Nesrine is a highly motivated and results-oriented individual, and she is passionate about using her skills to make a positive impact on the world.

Back