Who we are
Jacqueline Jumah
Director of Advocacy & Capacity Development
---
Jacqueline Jumah is a transformation specialist in digital financial services with over 15 years' experience across Africa and Asia supporting the deployment of inclusive digital financial systems for sustainable economic growth.
As Director of Advocacy & Capacity Development, with AfricaNenda, she focuses on providing technical advice to deployments of pro-poor instant payment systems and supporting AfricaNenda's partnerships with key African institutions shaping the future of payments on the continent.

Prior to joining AfricaNenda, she was the Programme Head for Digital Financial Services at EFInA, where she provided technical advisory services to support governments, international development programmes, regulators, banks, fintech firms and microfinance institutions.
Previously, she also served as Principal Consultant in digital financial services and Managing Director at Intermarc Consulting, and as a digital financial services analyst at MicroSave Consulting (Currently MSC). She is an alumna of Maseno University, Kenya, and the University of Nairobi.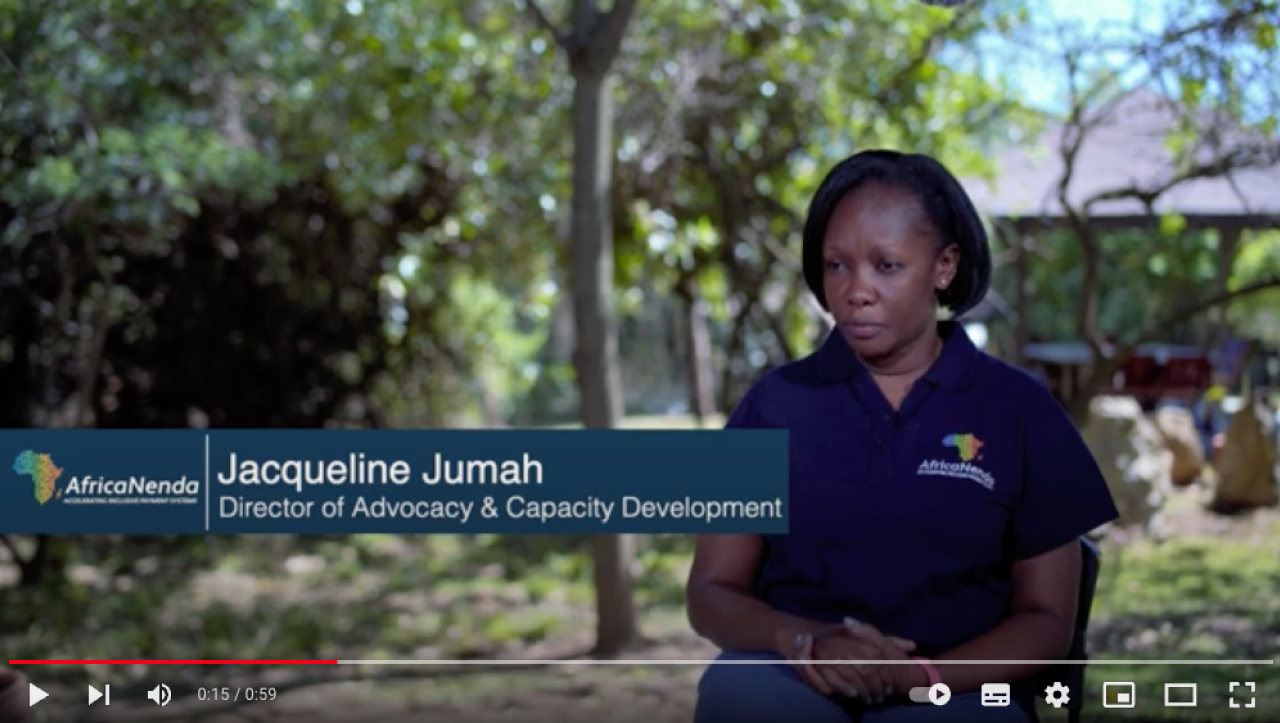 Jacqueline Jumah, Director of Advocacy & Capacity Development, AfricaNenda
Jacqueline Jumah, Director of Advocacy & Capacity Development, AfricaNenda
Back