Who we are
Akinwale Goodluck
Deputy Chief Executive Officer
---
Akinwale Goodluck is a prominent expert in the operations and regulations ecosystem of African mobile networks.
Akinwale primarily focuses on building AfricaNenda's project pipeline, and determining the level of effort and investment needed across payment systems and project deployments.
Prior to joining AfricaNenda Akinwale served as Head of GSMA sub-Saharan Africa, where he spearheaded the fulfilment of GSMA's goals of promoting the best regulatory and policy practices for the mobile sector, and advocated for a strong environment in the mobile payments sector to achieve universal financial inclusion. He also worked with MTN, where he specialised in the regulatory and policy regime surrounding ICT and mobile communications throughout Africa.
Akinwale is an alumnus of Lagos State University, the Nigeria Law School and Harvard Business School.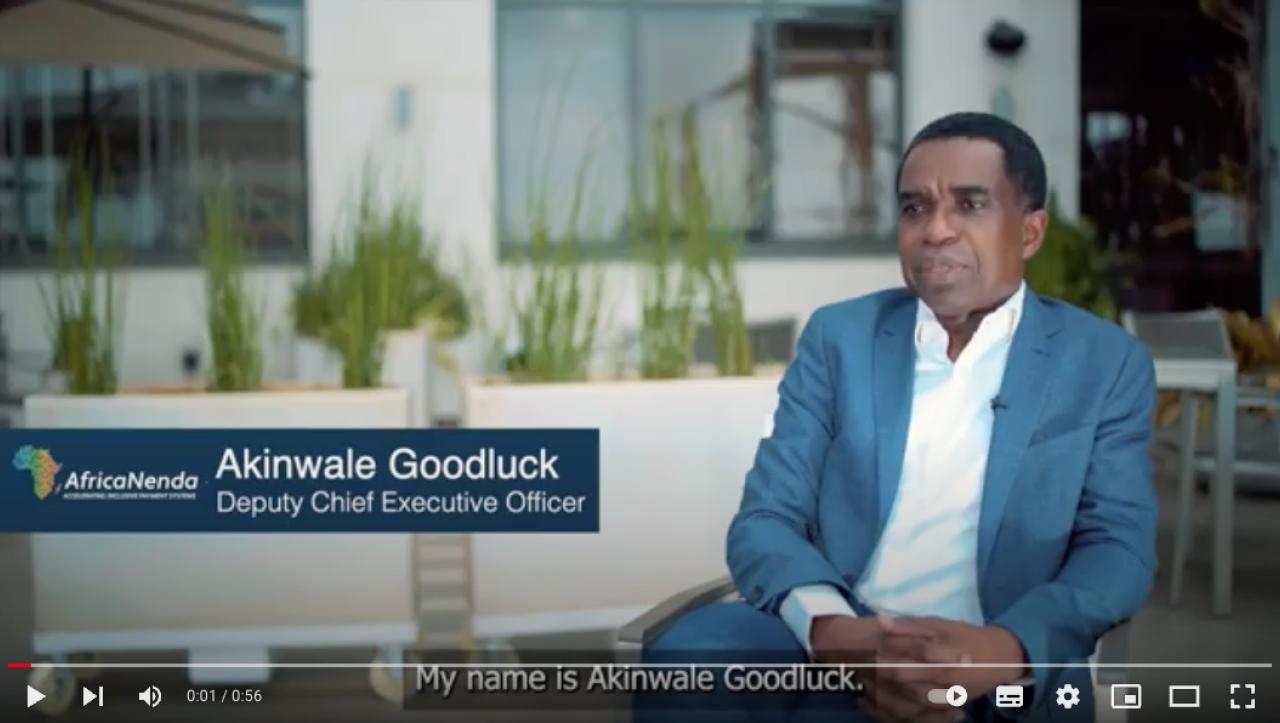 "Meet our team members" - Akinwale Goodluck, Deputy CEO AfricaNenda
"Meet our team members" - Akinwale Goodluck, Deputy CEO AfricaNenda
Back