News
AfricaNenda means 'Let's go, Africa!'
by Robert Ochola, Ph.D. CEO, AfricaNenda - 6 September 2021

Over 15 years ago now, I stood in line outside a mobile banking agent in Kenya one afternoon and observed a plumber withdraw 200 Kenyan shilling, or the equivalent of US$2. I realised he had travelled more than 150km out of the city centre to do some work, and had come straight to the mobile banking agent to withdraw some cash.
I was so struck by this that I curiously inquired why he would travel so far out of town to do work for a mere US$2. The plumber smiled – a warm but subtle smile – and retorted that he had actually completed several jobs for various clients, all of which had earned him the equivalent of US$200. But he only needed US$2 for the rest of the week. He had deliberately left US$198 in his mobile wallet since he did not have a formal bank account.
I did not realise it then, but I had inadvertently found myself at the cusp of something huge! This was a watershed moment for me, and it signalled a huge opportunity as Africa embarked on her journey towards financial inclusion.

15 years of advances in financial inclusion
Without a doubt, the past 15 years have witnessed substantial progress in laying the foundations for financial inclusion in Africa. By definition, financial inclusion is when individuals and businesses, including micro, small and medium enterprises (MSMEs), have access to affordable and appropriate financial products and services that meet their personal and professional requirements. That includes access to digital wallets, bank accounts, transactions, payments, savings, credit and insurance – delivered in a sustainable, secure and responsible manner.

Kenya, my home country, has successfully increased the level of financial inclusion from 27% 15 years ago to 83% by the end of 2020, mainly through an expansion of mobile money and agency banking.

On the other side of continent, Nigeria's National Financial Inclusion Strategy set a target in of achieving 80% financial inclusion by 2020. Although not fully reaching it, Nigeria managed to increase its level from 47% in 2008 to 64% in 2020, bringing 18-million Nigerians over the age of 18 into the ranks of the formally banked.
AfricaNenda enters the ring
The story of the plumber's mobile wallet provides a great segue into AfricaNenda.

'Nenda' means 'go!' or 'go faster!' in Swahili.
'Nenda' means 'go!' or 'go faster!' in Swahili. At AfricaNenda, we are here exactly for that purpose – to accelerate the expansion of access to low-cost instant payments to Africans all across the continent and "hit the gas" on financial inclusion. As the "new kid on the block" we are excited to join established players in the ecosystem in the bold endeavour to unlock Africa's true potential by ensuring she achieves the 2030 UN Sustainable Development Goals (SDGs). Indeed, financial inclusion is featured as a target in eight of the 17 SDGs (SDGs 1, 2, 3, 5, 8, 9, 10 and 17), and is an essential need in order for Africa to flourish.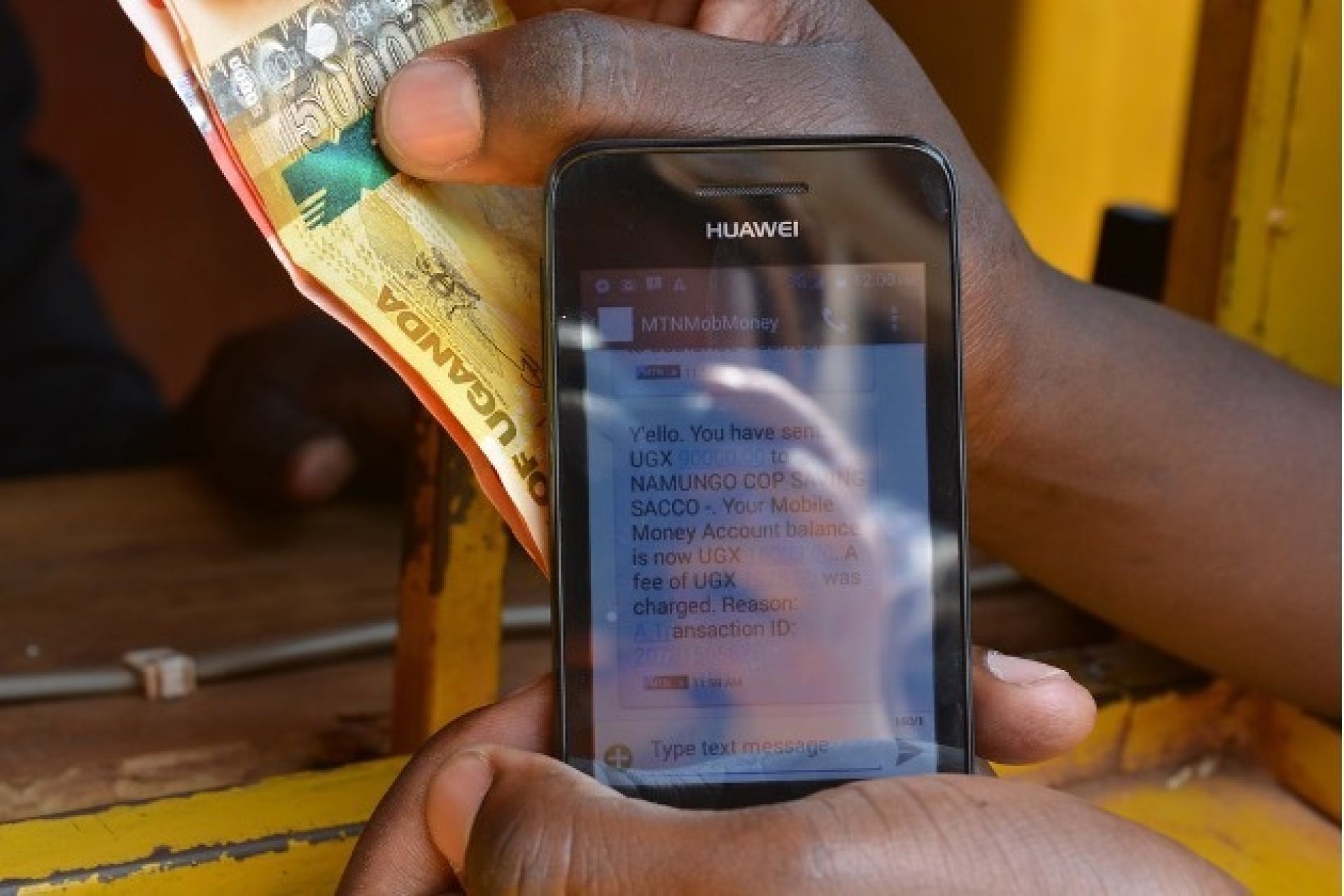 AfricaNenda intends to unlock these untapped opportunities to drive financial inclusion on the continent by advancing national and regional instant payments infrastructure. We do that through firstly providing pre-project support to leverage private capital into investment-ready inclusive instant payments projects, and secondly strengthening capacity for and knowledge of instant payments in Africa's most influential institutions, working in tandem with the existing payments and digital financial services ecosystem.
The time is now to scale financial inclusion
There has never been a better time to bring on those who are currently financially excluded. The proliferation of feature and smartphones, and the expansion of 2G and 3G internet coverage into peri-urban and rural areas across the continent, are truly slam-dunk enablers for financial inclusion.
A phone is a bank and a transfer office in your pocket.
A phone is a bank and a transfer office in your pocket. Scaling mobile money, instant payments and other digital financial services has now finally come within reach and is, to a large extent, cost-effective to implement. With collaboration between the private and public sectors and between banks, mobile money operators and fintechs, we can drive financial inclusion at scale through adopting best practices and payment system design choices that favour wide access for all (such as the L1P principles for inclusive and pro-poor payments).
The tailwinds are truly behind us. This "decade of action" could achieve success in reaching the 2030 vision of having 400-million Africans financially included, despite the initial setbacks of the Covid-19 years.

Graduating to financial inclusion
Fifteen years later, I sometimes think back to the plumber that afternoon. I imagine his proud smile at his success – and hope in the meantime he has graduated to a full bank account with more than US$200 in it, and that he has been able to invest some of his savings and proceeds in a home, land and livestock. Perhaps he has even bought health and life insurance to secure his family's livelihoods. His story is that of Kenya, and Kenya's story is that of Africa.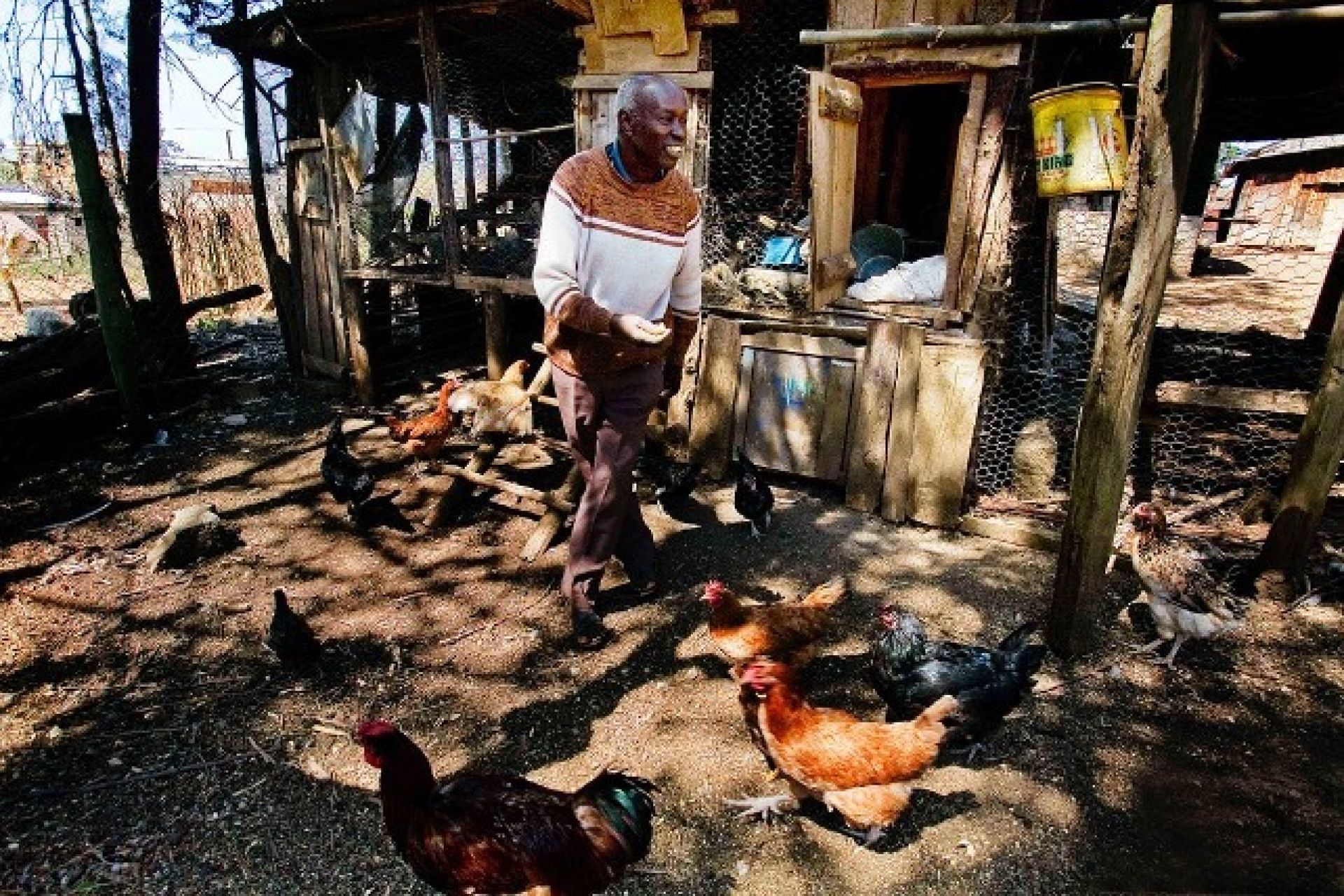 I am humbled and excited to lend my voice to AfricaNenda's mission, and I invite you to follow the AfricaNenda team as we embark on this path. We need all the support we can get from West to North, Southern, Central and East Africa. Together, let's go! Allons-y! Yalla! ¡Vamos! Africa … Nenda!
Together, let's go! Allons-y! Yalla! Vamos! Africa… Nenda!
---
Share this page