News
AfricaNenda and GIMAC sign a Memorandum of Understanding to drive innovation in digital payments in Africa
19 September 2023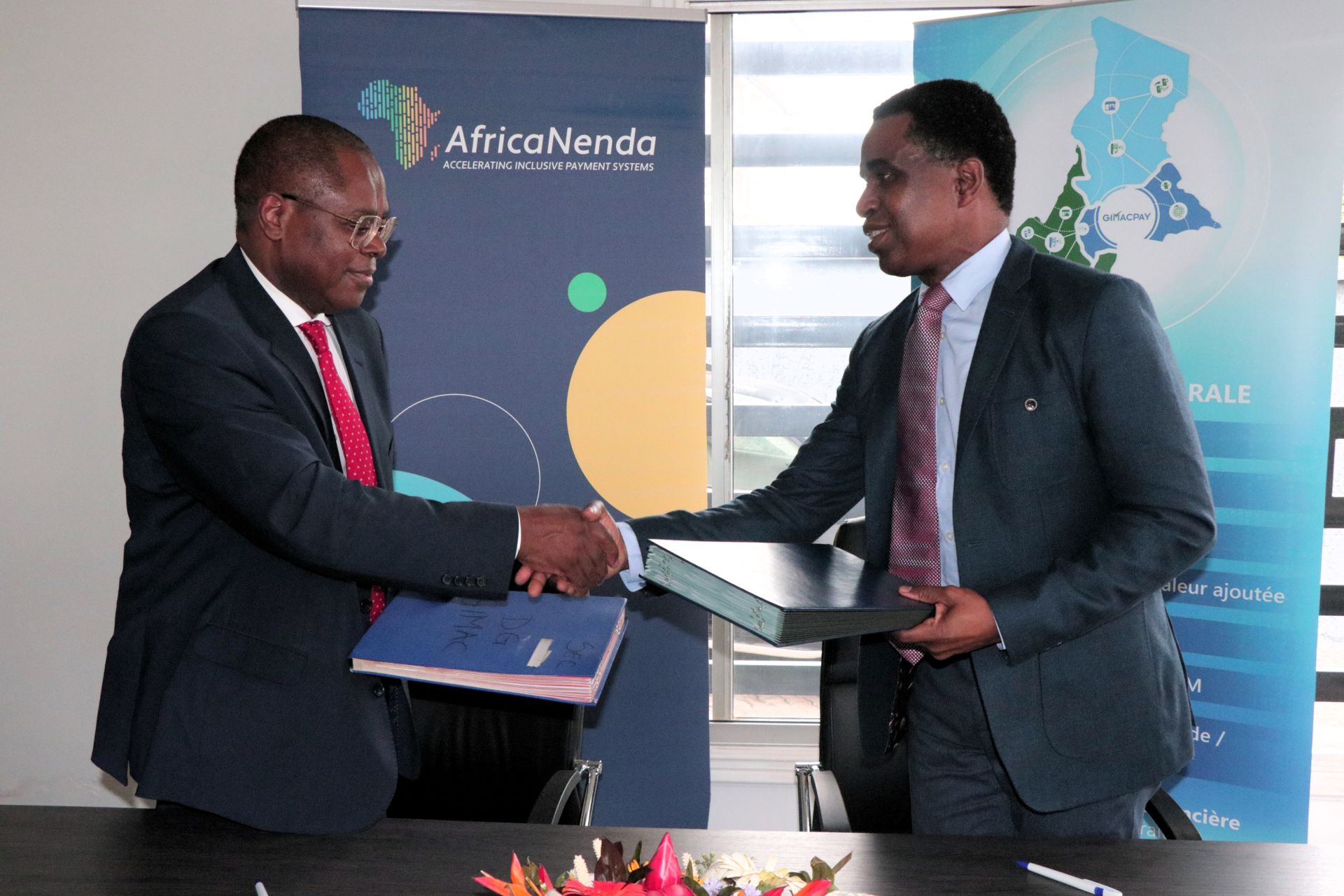 Yaoundé, Cameroon – 19 September 2023 – AfricaNenda, a major player in financial inclusion in Africa, and GIMAC (Groupement Interbancaire Monétique de l'Afrique Centrale, the Interbank Monetary Bank of Central Africa), an Economic Interest Group ("EIG") facilitating financial inclusion through interoperability oversight and implementation in the Central African Economic and Monetary Community (Communauté Economique et Monétaire de l'Afrique Centrale, "CEMAC"), are pleased to announce that they have signed an historic Memorandum of Understanding. The signing ceremony took place today in Yaoundé, Cameroon, marking the start of a promising partnership for the future of digital finance in Africa.
The Memorandum of Understanding between AfricaNenda and GIMAC aims to make it easy to collaborate in areas of mutual interest related to digital payments, intra-regional digital transfers, interoperability and financial inclusion.
These broad and varied focus areas are distilled down into three key activities:
Improving the use case for merchant payments to drive economic growth and digital financial inclusion;
Conducting an assessment to measure the impact of interoperability in the region, a key factor in streamlining digital payments;
And lastly, integrating QR codes into the merchant network to make transactions easier and more secure.
These activities are crucial to the region's economic development and the transformation of Africa's financial landscape.
Under the agreement, AfricaNenda will supply leading-edge technical expertise and help build the capacity to support joint efforts for encouraging innovation in digital payments in Africa.
Akinwale Goodluck, Deputy Managing Director of AfricaNenda, is optimistic about the collaboration: "This is our first project in the region and we're expecting positive results that will help to increase financial inclusion in this zone, where almost 20 million people are still excluded from financial services. AfricaNenda is committed to making a significant impact in this regard and our partnership with GIMAC is a major step in the right direction."
Meanwhile, Valentin Mbozo'o, Managing Director of GIMAC, underlined the importance of this partnership, which will increase the Group's impact in the CEMAC region by reaching sectors of society who currently struggle to access digital financial services. This will involve improving the monitoring and the quality of the interoperable mobile services in its GIMACPAY ecosystem. As a result of USSD and other technologies, these services now have a higher penetration rate, thereby increasing financial inclusion in the CEMAC region.
This is a further opportunity to deliver on the instructions of the Governor of the BEAC on promoting Digital Financial Services within the zone.
AfricaNenda is delighted to be forging this strategic alliance with GIMAC. The combination of AfricaNenda's technical expertise and GIMAC's reputation in the digital payments sector will create a significant impact in the development of digital payments in the region.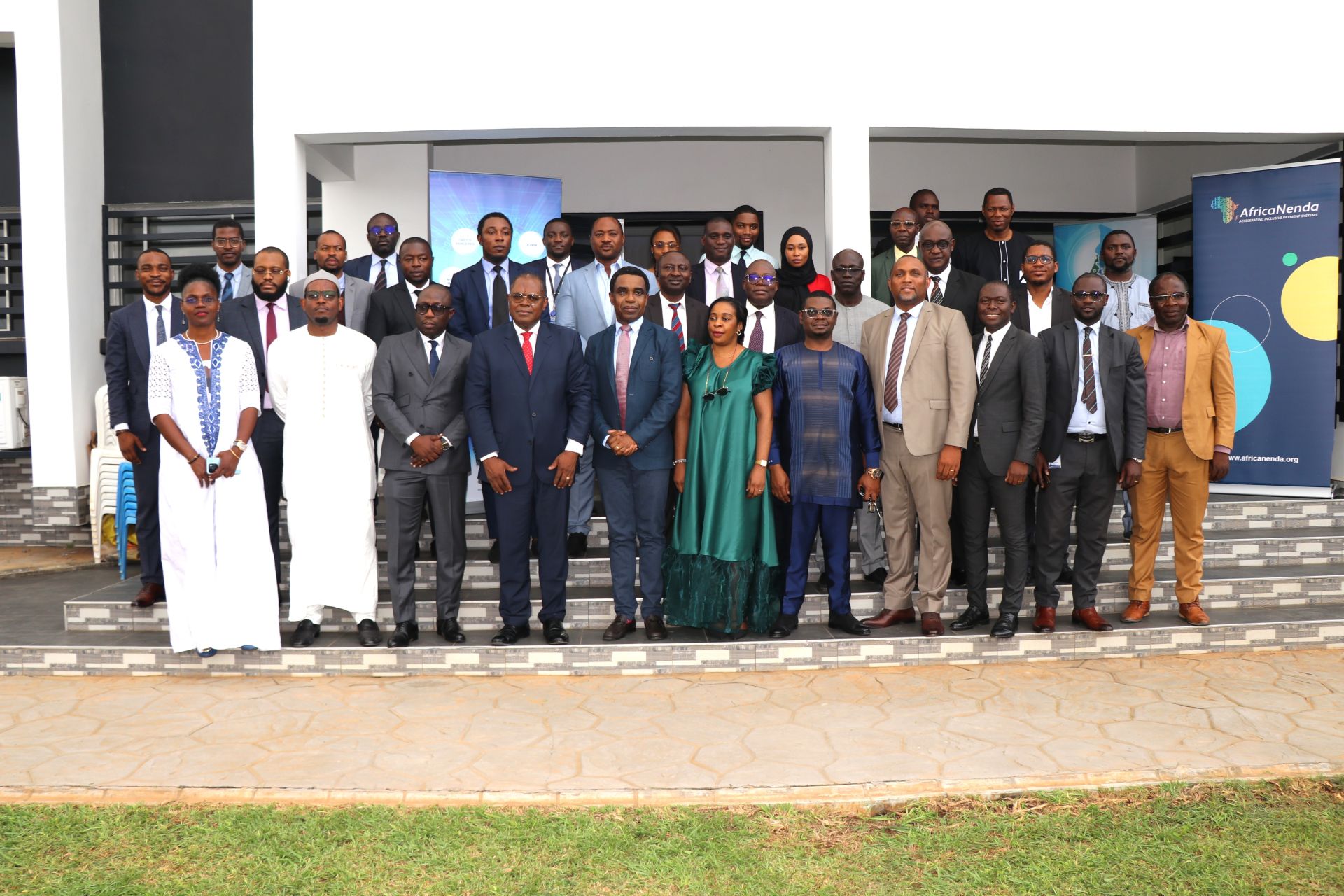 About GIMAC:
The Interbank Monetary Bank of Central Africa (Groupement Interbancaire Monétique de l'Afrique Centrale) is an EIG in which the Bank of Central African States (Banque des Etats de l'Afrique Centrale, "BEAC") holds 99.2% of the capital. GIMAC's primary mission is to implement the Monetary Interbank System (Système Monétique Interbancaire, "SMI") of the Central African Economic and Monetary Community (Communauté Economique et Monétaire de l'Afrique Centrale, "CEMAC"). The Group promotes, supplies, oversees and regulates fully interoperable electronic payment services throughout the CEMAC region, via the GIMACPAY converged ecosystem.
GIMACPAY's offering to its 93 Participants comprises: a central bank, credit institutions, national exchequers, a microfinance institution, payment institutions, mobile money operators, and interoperable card, mobile and transfer payment service aggregators.
GIMACPAY provides an instant, inclusive connection for more than 35 million active wallets in the CEMAC zone, meaning that walletholders and holders of GIMAC or international bankcards can take advantage of interoperable card, mobile and transfer services via the ecosystem's Participants.
Between January and August 2023, GIMACPAY processed 7.5 million transactions with a cumulative value of F.CFA 377 billion, all without major incident.
Since 2015, using the converged ecosystem, GIMAC has processed more than 33 million transactions with a cumulative value of F.CFA 1,400 billion. For more information, visit www.gimac-afr.org
---
Share this page