News
Roundtable 2: Creating an enabling policy environment for inclusive payment systems
16 September 2021
On 16 September, AfricaNenda convened a roundtable on Creating an enabling policy environment for inclusive payment systems that brought together prominent multi-sector experts and stakeholders within the field of financial inclusion and inclusive payment systems on the African continent.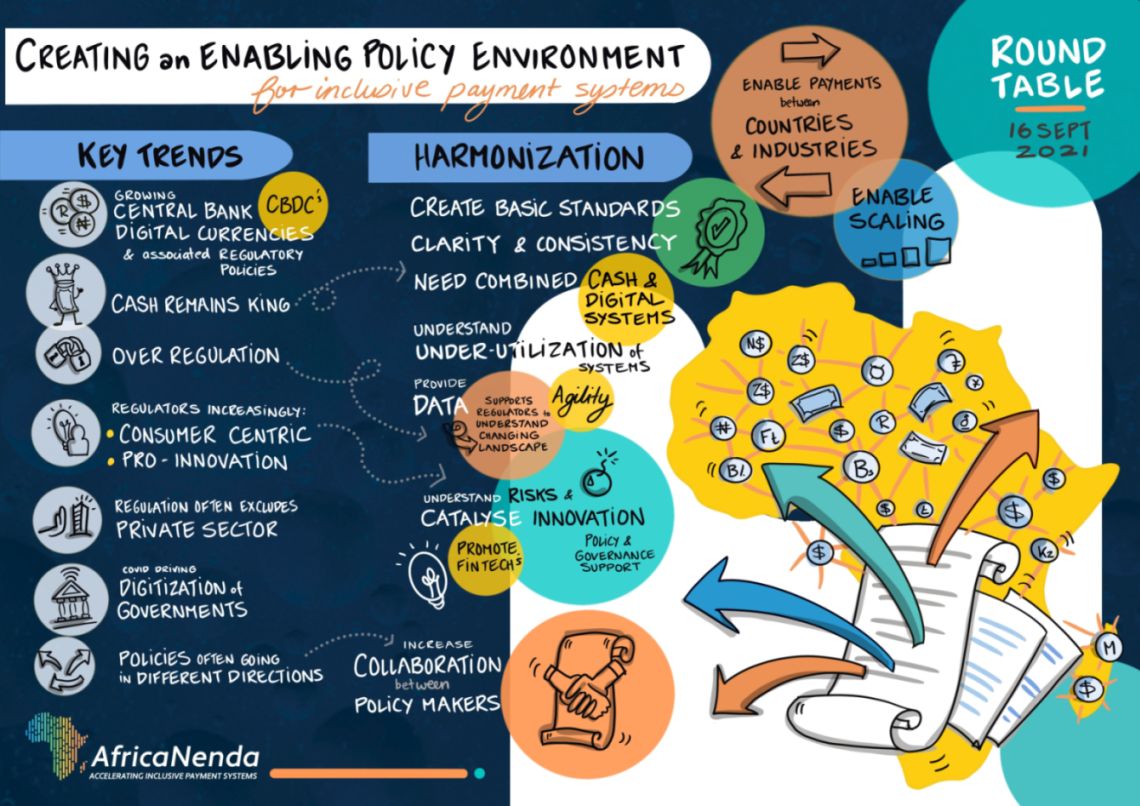 The discussion topics centred around trends in policy and regulation affecting payment systems, and how these impact the potential the African Continental Free Trade Area (AfCFTA).
At the convening, some of the observations in policies and regulations that impact payment systems included:
Vast majority of people will continue to use cash and digital services. Regulations should take that into account.
Importantly, policies should (even) better include a consumer centric perspective as well as a private sector perspective. This is taking place but should be accelerated.
There is a wide range of policy trends unfolding at the same time – it does not all point in the same direction. Overregulation is one of them in some contexts.
Financial inclusion is both about the supply side and the demand side. It is very much about costs and financial education.
We need regulatory standard across countries to also enable scalable solutions that work on a regional and even continental scale.
The discussion on how these trends impact the potential of the AfCFTA included perspectives such as:
Creating regulation to foster innovation will enable cross-border and interoperability
Policies should incorporate recommendations on standardized commercial models to scale for cross-border trade
Digital wholesale payment systems are not working at scale. Cross border trade will increase if there's a continental push for adoption of fin-tech
What trends do you see influencing an enabling policy environment for inclusive payment systems? Share your thoughts with us!
---
Share this page